Delivered with heavy duty shrink tubes
For decades, ring terminals in car audio industry have been delivered with black and red rubber sleeves. Nice thing to mark polarity. Sleeves can also protect the terminal from short circuit IF they stay on. Sadly they very seldom do. FOUR Connect terminals are delivered with heavy duty shrink tubes. Colour coded with logos. They stay on. Permanently.
Oxygen free copper
Amongst all materials, only one is second to none when talking about serious current delivery. That is OXYGEN FREE COPPER aka OFC. It has much better current flow that other materials used for manufacturing terminals. Therefore it is an obvious choice for manufacturing FOUR Connect ring terminals. No solid brass. No something. But OFC.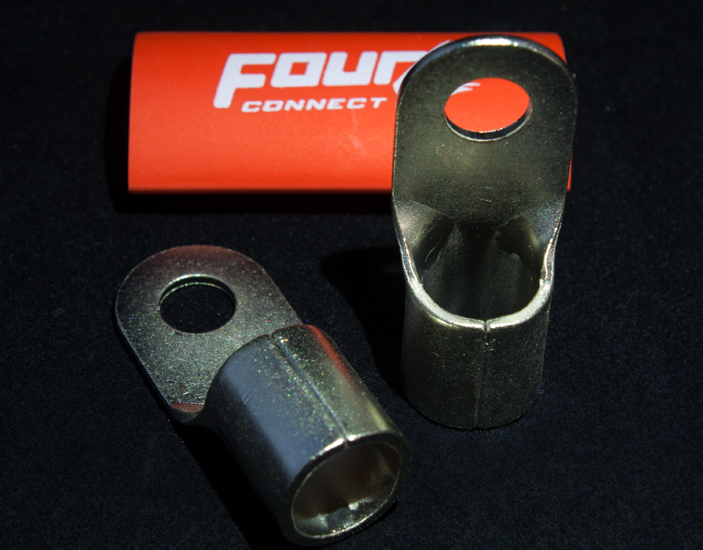 Heavy metal
You can notice the difference between our terminals and cheap-ass solid brass ones by weight. And sound if you drop them to the floor. Copper is a heavy metal and it also sounds heavy. And we make them heavy. Good terminal is made of thick enough material. So it does not break and is secure to mount to a bolt.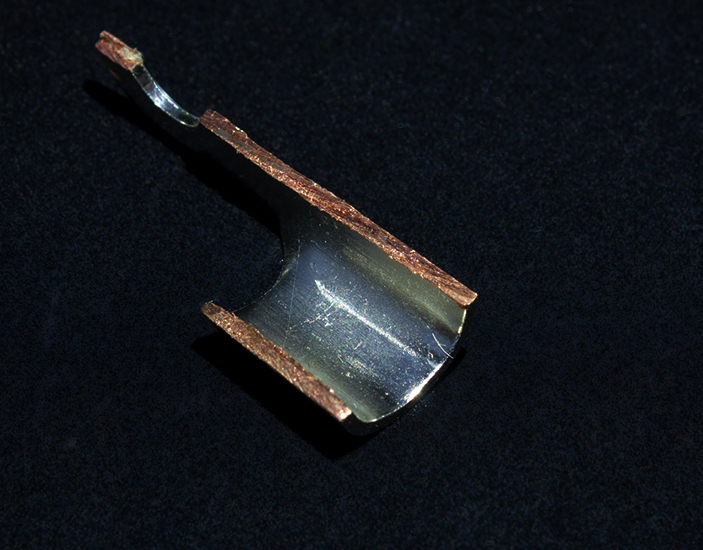 Ring Terminals