RCA solution to every need
Transferring signal in a in-car environment can be a challenge. Cables and connectors have to withstand heat, cold, moisture, vibration and interferences from other cables and electronic units. Challenge is something that is meant to overcome. For every poison there is a cure and that cure is FOUR Connect STAGE 2.
Devil is in details
Attention to detail. Heat is dealt with heavy duty structure that does keep its form. Cold is taken care of with super flexibility that does not freeze to popsicle. Moisture can't do any harm to tinned OFC conductors and internally molded connectors. Vibration can't shake of BiteHold connectors that really bite to hold. Interferences stay outside the triple shielded TwistedPair weaving. A devilish effort yielded a devilish success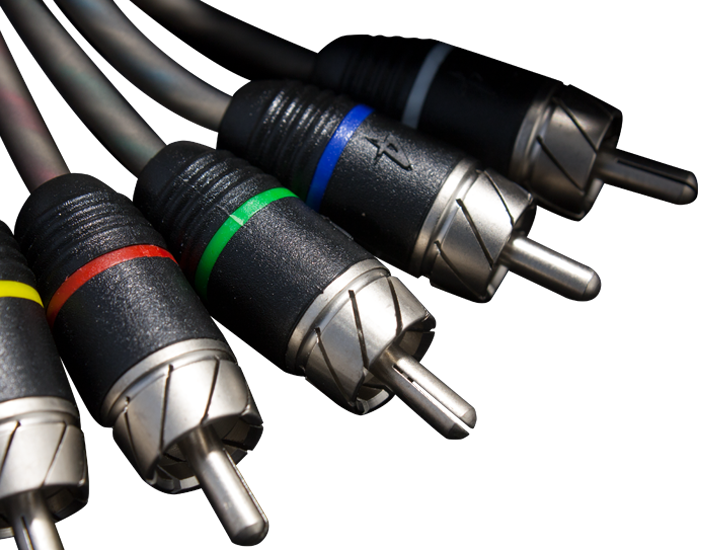 Solution to every need
No matter what kind of system you install, you deserve to get matching cables. We have four lengths of 2-channel cables, three lengths of video cables, two versions of splitters and two versions of multichannel cables. All of them are ready to deliver the signal just like it is given with nothing more or nothing less. You shall overcome.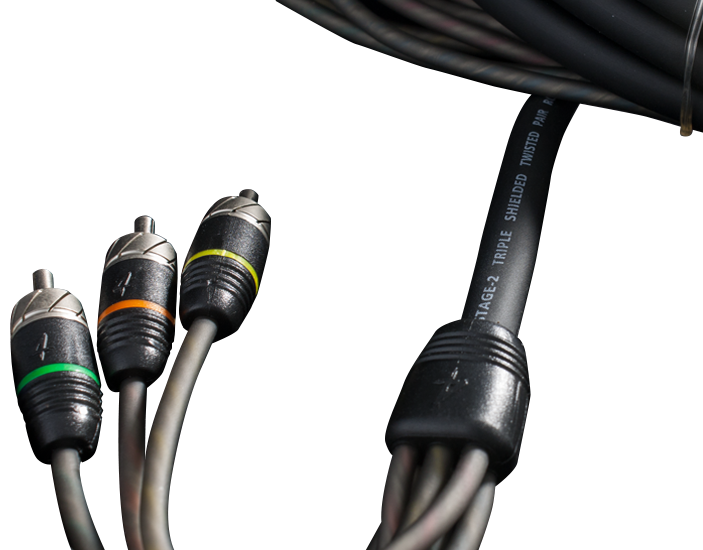 RCA / Interconnect