All in one solution
All in one solution. Everything needed to install an amplifier to any car. Carefully selected components that are working together like a charm. Performance that outperforms the competition. Single handed. Prepared to be as easy as it can be. For you to install.
Flawless power flow
Amongst all materials, only one is second to none when talking about serious current delivery. That is OXYGEN FREE COPPER aka OFC. So naturally our STAGE 2 power kits have OFC cables. And OFC connectors. That are pressed to the cables to ensure maximal contact and secure coupling.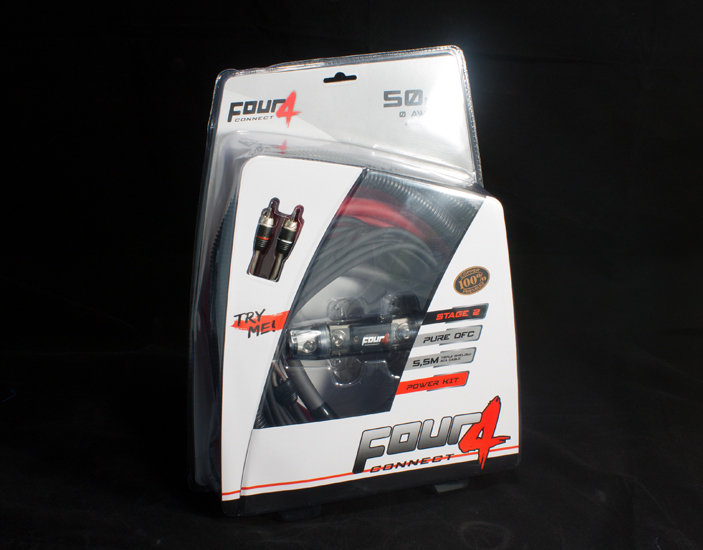 Signal coming through
Interconnects aka RCA-cables are the vital link between the head unit and the amplifier. FOUR Connect STAGE 2 leaves no change to noise or loss to appear. Thanks to our BiteHold-connectors, oversized T-OFC conductors and triple shielded TwistedPair weaving. All these wrapped in tough-as-nails structure with opposite cone stress relief in connectors and heavy duty super flex insulation.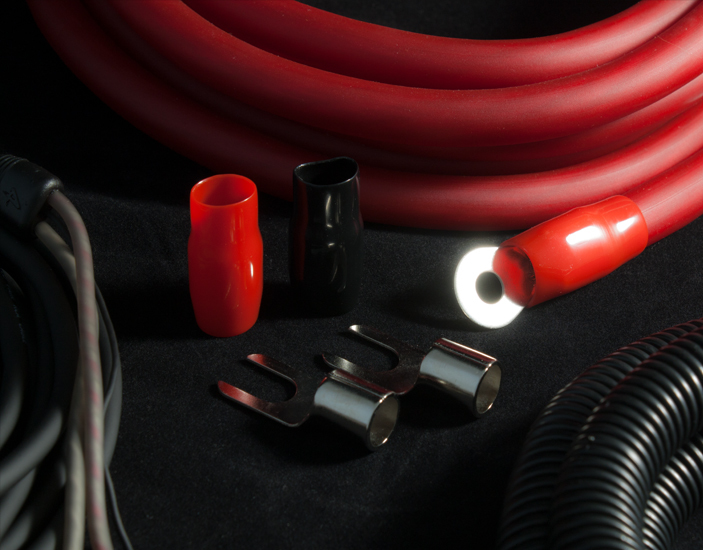 Power Kit